Do you know how to guarantee that you'll have a good time playing poker online?
You sign up (only) to the best online poker sites. It's the only way.
But do you know what the best online poker sites look like? Or, the differences between a bad poker site and a great one?
We do. The differences are night and day.
Back in the day when we played at PokerStars, we would also spend some time at Full Tilt. The rest of our time playing cash games was at Absolute Poker.
PokerStars was the best poker room because they had:
The best software.
The most game options and variations.
The biggest guaranteed prize pools, tournaments and tournament series'.
The best and fastest support staff.
The best VIP scheme.
The most traffic (which is the most important quality).
And so on. Because they were so dominant then, we have no doubt they're still leading the pack in most, if not all of these categories today.
But the other two? They didn't even come close.
It's still the same today. The landscape has changed – many pros have moved to playing offline, and many (if not most) poker sites have decided to focus on the needs/wants of the recreational players.
But even though the landscape has changed, the traits that make up the best poker sites will always stay the same.
Online Poker Sites by Region
As we normally do, we have ranked the best sites here by several different categories. Below you will see them broken up into different regions from around the world. As many of you probably already know, most sites accept people based on their physical location because of legal issues. So what we have done here is have created different rankings for several regions so that you can easily find a site that accepts poker players from your own location.
We do our very best to only list sites that are safe for any customer to use. If we wouldn't be comfortable depositing our money with a poker site, then we would never recommend that to our readers. So you can be sure that any of the places we suggest are legit sites that will keep your money and your personal information secure.
Online Poker Sites By Category
We have also broken down the best poker sites by different categories as well. Below you will find several different characteristics and features that we separate our rankings in to. This allows our readers to find the very best site for exactly what they are looking to play for. Some need a site that offers a great mobile experience, while others are searching for the biggest bonuses. You can find all of that and more here.
Qualities of the Best Online Poker Sites
Let's split this up into 3 sections:
Traits of the best all-around poker sites.
Qualities of the top poker sites for recreational players.
What the best sites do offer for pro poker players.
Before we get into that, though, there's one thing we need to point out.
Many players, especially those in the US, may have to compromise on the site or sites they choose to join. The truth of the matter is, until the US gets their act together, the only rooms available to Americans will be 2nd and 3rd tier sites – at least when compared to the rooms available everywhere else.
Traits of the Best 'All-Around' Online Poker Sites
Here's what we recommend looking for in any poker room. It doesn't matter if you play for fun or play to pay your bills.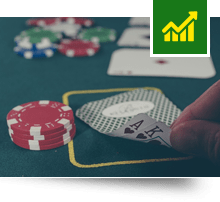 Traffic
Poker is not like blackjack, slots or video poker. You can't play by yourself. Poker sites need to have a steady player base to keep tables full, let alone labeled the best.
When we played at PokerStars, they had more than 100,000-150,000 players at any time. Even late at night in the USA. On Sundays they had more than 250-300,000 players.
No one could come close to this.
Full Tilt came the closest. We can't remember exactly, but we want to say they hovered around 100,000 players, depending on day and time.
Not only is traffic important just for games to run, but we think it's a symbol for popularity. Why else would everyone play at a site if not because it's worth playing at?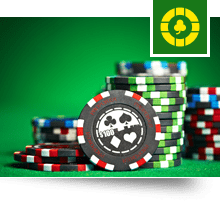 Game Selection
Do they have the poker games you want to play? The variations? And stakes?
Every poker site is different here. And few have options for all players.
Some of this comes down to software. But the rest of it comes down to traffic. Any poker site can offer any game, but do they have the players to fill those tables?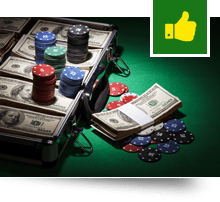 Guaranteed Tournaments
Does the site have guaranteed tourneys? Most sites do, so you'll want to see how big they are, how much they cost to buy in, and if they have satellites or qualifiers so players on a smaller budget can get it.
These tournaments are great because on less popular sites there might be an overlay. This is where there aren't enough players to fulfill the guarantee, so the poker site covers the rest.
This is great for all players because the field's smaller and the prize pool isn't spread (nearly) as thin.
Guaranteed tourneys can be a great way to make money for pros, or for extended forms of entertainment for recreational players.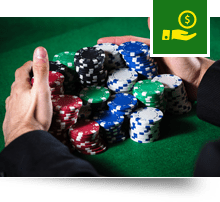 Offers
Another thing the best poker sites have is great offers and promotions. It starts with a solid welcome match bonus with fair clearing requirements.
We also suggest looking for a site that offers reload bonuses. This is a great way to keep your bankroll afloat or flush with cash. Or to freeroll so you can practice playing that new game or tournament you've been eying.
Last, the best poker sites offer a VIP program. This is great as a variance buffer for all players. Cash back or other perks can keep losing players afloat. It can also add more to a winning player's bottom line (especially if the majority of their winnings comes from rakeback).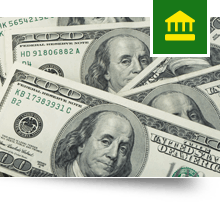 Banking
The best sites are on top of payment processing. They have lots of options. They keep fees to a minimum. And they process payments (especially withdrawals) fast. Most important of all, they actually pay their players. Imagine that.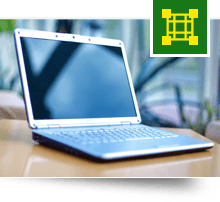 Software Compatibility
This includes downloads for PC and Macs, as well as mobile versions for people who prefer to play on their phone or tablet. Most pros won't, because they'd rather multi-table and be able to use their HUDs. But ask any pro and they'll tell you about a time they wish they could've played on their phone to at least salvage a session because nature called and they had to spend 20 minutes in the bathroom.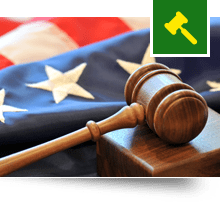 Legit
This includes all the stuff that should be normal anyway. The poker room should be licensed (as much as possible, in the case of US players), regulated, and have their software (RNGs) tested for fairness. They should have a good rep and be known to pay players within a reasonable time frame.
If a poker site – any poker site – fails in any one of these areas, we'd question playing there at all. And we'd never call them "the best".
Qualities of the Top Online Poker Sites for Recreational Players
There are some features or options that'll appeal more to recreational players than the general population, and especially pros. We classify recreational players as anyone who doesn't take poker seriously or play poker as a form of income.
There are a few traits or features the best recreational poker sites have.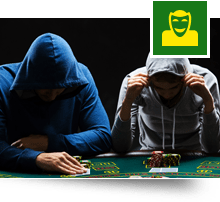 Anonymity
Offhand we know of one site that offers anonymity, and that's Bovada. What this means is screen names aren't used at the tables. You're identified in some other way, like maybe a color or avatar.
The reason they do this is so that (pro) players can't track non-pro (weaker) players and pick on them whenever they log in to play. This gives them a fair shake at playing/winning.
Other sites might not offer full anonymity, but may let you change your screen name every so often instead. Back in the day Cake Poker used to let you do this.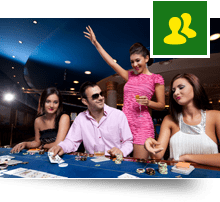 Beginner Friendly Sections
Instead of anonymity, some sites have sections exclusive to new players. Many, if not most of these are available to anyone who just signed up. And you can usually stick around these tables for so many hands, games or hours. Once you put in your time, they assume you're good enough to play with the sharks. In which case you'll be released to the general population.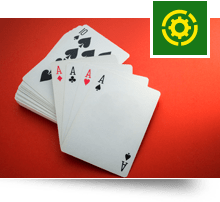 No Tools or Data Mining Allowed
What it says on the tin. Many sites, especially those primarily catering to recreational players, do not allow anyone to use tools (calculators), software (HUDs), or anything else to give you an edge over the other players (like data mining). In fact, some rooms, like Bovada, don't even let you tag or take notes on players.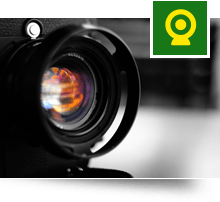 Unique / 3D or Table Cams
This isn't nearly as serious or as important, but some of the more entertaining sites would have 3D avatars or web cam tables. One site that comes to mind, that's apparently no longer around, is PKR. Their poker platform was like playing a video game. You could make your avatar do tricks and talk trash to other players. And you could use your money or points earned to buy new tricks, clothes, and so on. Just like a modern day video game.
None of these qualities are important, and they won't make or break a site for most people reading this. But they will definitely offer a unique experience that will earn them the right to call themselves the best site for recreational players.
What the Best Sites Do Offer for Pro Poker Players
And last, the pros. Poker sites need to offer or allow the following to be classified as the best.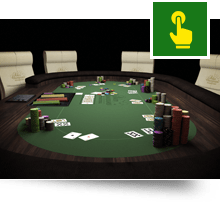 Tools and Tagging
Unlike options for recreational players, the best sites for (aspiring) pros are sites that let you use HUDs, take notes on players, data mine or use calculators. You need every edge you can get on your opponents. The best poker sites let you find and exploit them.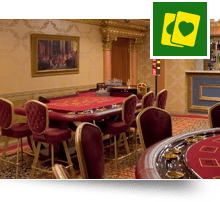 Multi-tabling
Rec-player-friendly poker sites, like Bovada, limit the number of tables you can play. Last we checked they limit you to 4. Four tables is not enough to keep most pros entertained, let alone their balances flush with cash. But it's usually more than enough to keep recreational players busy. So the best tables will not cap you, but instead let you play all the tables you can handle.
It's a short list, we know. But pros don't really need a lot outside of the basics to dominate and make money playing poker online.
Conclusion: It Really Depends
You know, one of the funny things about breaking this page up into 3 sections is how little the difference is between the best online poker sites for recreational and pro players.
And, often times they're the same room. Few sites really only cater to recreational players, and none we can think of only cater to pros.
Not only that, but online poker sites need to have the qualities listed in the first section for either player to have a good time, let alone the best.
Because without those qualities, no poker room online will appeal to either type of player.