Vegas wouldn't be Vegas without money, mayhem, and murder. Organized crime figured heavily in the town's transformation from a dusty train stop into the gaming capital of the world. Some Mob bosses like Meyer Lansky stayed in the background while others like Moe Sedway and Moe Dalitz took to the spotlight.
But nobody hit the nation's frontal lobe as hard as "Bugsy" Siegel when pictures of his murder hit the front pages of newspapers across the country in the summer of '47.
That was a big year for Las Vegas. Roads into the city had been improved, trains were booked with visitors, and the Mob's first new casino on the Las Vegas Strip was turning a profit. Six other clubs in town were owned or controlled by organized crime. Still, the new Flamingo was special.
It epitomized what Las Vegas wanted to become, famous. The publicity the new casino generated was substantial.
Would it have been as popular without "Bugsy?"
We like to think the tantalizing allure of a city of casinos operated by underworld figures helped make Las Vegas what it is today. But the new casinos would never have been built in the first place if cash wasn't pumped into the city by the Mob.
Siegel's crime friends put more than $3 million of their own cash into the Flamingo. Moe Dalitz matched that amount at the Desert Inn. Other men connected to the Mafia also made their mark in Las Vegas.
Behind the men who worked in Vegas, New York, and Chicago bosses had the most influence over early Las Vegas casinos. Lucky Luciano was famous for holding a meeting of crime family bosses in Cuba where "this Bugsy Siegel thing" was discussed. The consensus was that he had to go. He was hit a few months later.
Frank Costello was best known for being shot while holding the daily win records from the Tropicana Casino. He denied any knowledge, but the FBI finally acknowledged that maybe the Mafia was a real thing.
Tony Accardo, the boss in Chicago during the 1940s and 1950s had the Outfit's slot machines humming all over Chicago. He also demanded that casinos in Las Vegas use the same slot machines manufactured by Mills Novelty and Jennings Company in Chicago. Those early casinos where Chicago held a large or controlling interest included the Flamingo, Riviera, Stardust, and Royal Nevada.
In the 1960s, a nondescript furniture provider, Parvin/Dohrmann, took control of the Fremont, Stardust, and Aladdin as a front. A taste of the Sands, Dunes and Sahara was going to Chicago also.
At the Tropicana, daily winnings were skimmed until the FBI stepped in with "Operation Strawman" in the late 1970s At the time, Nick Civella in Kansas City and Joseph Aiuppa in Chicago were getting monthly cash distributed by Cleveland front man Milton Rockman. Milwaukee Mob boss Frank Balistrieri also got a piece of the action.
Other Argent Corp. properties found to have been involved in widespread skim operations included the Stardust, Fremont, Hacienda, and Marina. Although the skim was organized by Lefty Rosenthal, he somehow skated and wasn't indicted. Eventually, nine defendants were sent to jail.
David Berman (1903 – June 16, 2023)

Davie Berman was born in Odessa, Russian Empire. He earned his bones blowing up post offices and kidnapping rich executives before running major bookie joints in Minneapolis.
After meeting with Genovese Family associate Moe Sedway, Berman was allowed to purchase a portion of the El Cortez Casino for $200,000.
There he worked with the other owners, Siegel, Greenbaum, and Sedway. Meyer Lansky arranged the skim off profits from the club.
After "Bugsy" Siegel had been murdered, Berman moved his "holdings" to the Flamingo where he was a Pit Boss.
His daughter, Susan, wrote the book Easy Street about her life as the daughter of a Las Vegas boss. After the book had brought her years of publicity, Berman delved into the Mafia, claimed to know more secrets, and was later found murdered.
Marcello Giuseppe Caifano (July 19, 2023 – September 6, 2022)
Marshall Caifano was born in Sicily, Italy. He worked for a series of Mob bosses in Chicago doing arson, extortion, and murder.
He was suspected in the torture-killing of a suspected informant, Estelle Carey, in 1941. Her beaten and burned body was found tied to a chair.


Ten years later, Caifano was made the enforcer of Mob operations in Las Vegas after trading his wife, Darlene, to boss Sam Giancana for the job.
In 1953, Caifano was ordered to kill Louie Straus after a Mob-owned casino operation at Lake Tahoe, the Tahoe Village, ran into problems (missing money).
Caifano was a regular visitor at Las Vegas casinos and usually go this way. At the , he helped himself to whatever he wanted. One evening Caifano wanted a chorus dancer and a room for the night, but the manager refused his demand.
A fight broke out, and Caifano was removed from the property while screaming he would be back. A few days later the resort burned to the ground under suspicious circumstances.
Caifano was relieved of his duties after being placed in Nevada's Black Book, which meant he could not enter any casinos in the state. Strong-arm specialist Tony Spilotro took his place as the Mob's enforcer.
Wilbur Clark (December 27, 2022 - August 27, 2022)
Wilbur Clark was born in Keyesport, Illinois and spent several years as a bar owner and worked for Tony Cornero on the SS Rex gambling boat anchored off the coast of California. Although Clark wasn't a real boss, he was a host, property owner, and the face of a changing Las Vegas. That earns him a place among key personnel in Vegas history.

Clark was the front man for Las Vegas casinos including the Monte Carlo and El Rancho Vegas. With money earned at those properties, Clark purchased land on the Las Vegas Strip and began construction of Wilbur Clark's Desert Inn during late 1947. Like William Wilkerson, who began construction of the Flamingo and lost it to "Bugsy" Siegel, Clark tapped out and had to wait for a savior.
Unlike Wilkerson, Clark got to keep a piece of the action after Moe Dalitz, the Cleveland gambling boss bailed him out. Dalitz kept 82.5% of the property for his Mayfield Road Gang partners.
Clark's share of the monthly profits may have amounted to as little as 6%. Still, he was a friendly ambassador of Las Vegas who garnered a lot of publicity for himself and the casino. He was responsible for organizing the Tournament of Champions, an annual golf tournament televised by NBC and held next door at the Desert Inn golf course.
Morris Barney Dalitz (December 25, 2022 – August 31, 2022)
Moe Dalitz was born in Boston, Massachusetts but grew up in Michigan and worked in the family laundry business. Easy access to booze from across the river in Canada helped him become a successful bootlegger during Prohibition. So did the fleet of laundry trucks his family owned.
Dalitz was well known to the FBI, who noted in 1938 that he had:
"Muscled his way into gambling, pinball, slot machine, and other rackets. His major competitor in the slot-machine racket in Cleveland, Nathan Weisenberg was ambushed and killed. Dalitz was never charged."

In 1948, after Wilbur Clark spent $250,000 getting his dream casino construction started, Dalitz arranged for a $1.2 million dollar loan from the American National Insurance Company and retained a large percentage of the Desert Inn operating profits once the resort opened April 24, 1950.
Although Clark was the face people saw at the resort, Dalitz and his Mayfield Road Gang partners (Sam Tucker, Thomas J. McGinty, Morris Kleinman, and Samuel Miller) ran the resort.
Eventually, Dalitz took a more public role and also ran the Stardust Resort when it first opened.
Other notable projects included the opening of Sunrise Hospital, the Las Vegas Country Club, and outside of Nevada, the La Costa Resort and Spa in Carlsbad, California.
In 1980, Dalitz opened the Sundance Hotel with associates Al Sachs and Herb Tobman running the property.
The two men also owned the Stardust and Fremont casinos but faced suspension of their gaming licenses due to charges of skimming profits.
Unable to obtain a gaming license of his own, Dalitz sold the property. It continues today as The D Las Vegas.
Gus Greenbaum (1894–December 3, 1958)
Born in Phoenix, Arizona, Greenbaum moved to New York where he joined a gang run by Meyer Lansky on the Lower East Side in 1917. He was entrusted with the southwest division of the Trans-American Race wire service in 1928 as an associate of the Chicago Outfit.
In 1945, Greenbaum joined Moe Sedway and "Bugsy" Siegel at the El Cortez Casino. After Siegel's death, Greenbaum assumed control of the Flamingo.

The property immediately turned a huge profit and was a mainstay of Mob skim for years and put a lot of money in Greenbaum's pockets. He then worked briefly at the newly opened Riviera Casino before telling Tony Accardo that he wanted to retire.
Accardo's response was to have a dynamite bomb wired to the starter of close friend and co-worker Willie Bioff's vehicle. Parts of Bioff's truck were scattered all over his driveway. So were parts of the dead man's body. Greenbaum still wanted to retire but kept managing the Riviera Casino after his sister-in-law was also found murdered.
Greenbaum fell into a spiral of drug use and gambling, fueled by his own skim of Riviera profits. Chicago responded by sending two men to the Greenbaum home in Phoenix.
On December 3, 1958, Greenbaum and his wife Bess were found dead, their throats cut with a butcher knife.
Meier Suchowlański (July 4, 2023 – January 15, 2023)
Meyer Lansky was born in Grodno, Russian Empire and raised on the Lower East Side of New York. Early associates were Lucky Luciano, "Bugsy" Siegel, and Gus Greenbaum.

He grew strong and rich through the sale of bootleg liquor and became known over the years as the Mob's Accountant.
He also opened and ran casinos in Florida, New Orleans, and Cuba. In Las Vegas, Lansky took a piece of several properties, from the El Cortez to the Las Vegas Club and Flamingo. Meyer handled the skim of Mob properties and arranged carriage of cash from the casinos to legal Mob businesses and numbered Swiss bank accounts.
Meyer placed his brother, Jake, into a manager's position at the Thunderbird Casino to watch over the Mob's interests. Jake also managed the Sahara and eventually the Nacional Hotel in Havana, Cuba, where Meyer was heavily invested.
The takeover of Cuba by Fidel Castrol wiped out Lansky's huge investment in the small country (estimated at $7 million) but didn't stop him from making money from casino operations in Las Vegas, London, and the Bahamas.
Frank Lawrence Rosenthal (June 12, 2023 – October 13, 2022)
"Lefty" Rosenthal was born in Chicago, Illinois and took an early interest in handicapping sporting events. By 1961, Rosenthal had acquired a national reputation as a sports bettor and fixer.
When called to testify before a subcommittee on Gambling and Organized Crime, he invoked the Fifth Amendment 37 times. Although never charged, he was barred from the tracks in Florida.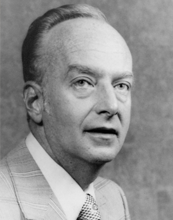 In the late 1960s, "Lefty" was assigned to Las Vegas by the Chicago Outfit and secretly ran the Stardust, Fremont, Marina, and Hacienda casinos. Denied a gaming license by the state, he tried to legitimize himself with a license for other jobs, such as the head of Food and Beverage.
The state didn't flinch, but "Lefty" kept the skim going. When he had problems, Tony "The Ant" Spilotro took care of them.
Eventually forced out of the casinos by the Nevada Gaming Control Board, there were lingering questions about his loyalty to the Mob. On October 4, 1982, "Lefty" started his Cadillac and the car exploded and burst into flames. It wasn't a manufacturer's defect.
Milwaukee mob boss Frank Balistrieri (known to the FBI as "the Mad Bomber") was pinned for the assassination attempt. He was cranky because he felt that Rosenthal was responsible for his having to pay an extra 25% of their own cut of the profits to Chicago.
"Lefty" survived the assassination attempt. Balistrieri was jailed for skimming profits from the Fremont and Stardust casinos.
Morris Sidwirtz (1894 – 1952)

Moe Sedway was born in Poland, Russian Empire, and was a lieutenant of boss Meyer Lansky.
Sedway was the earliest emissary between New York's Lucky Luciano and Las Vegas casino owners.
He represented the Trans-America race wire, collected fees, and took a piece of early casinos like the Northern, Las Vegas Club, and El Cortez. As in California, those who didn't bend were beaten.
While Siegel spent his last years constructing the Flamingo, Sedway mingled with business owners, twisted arms, and asserted the Mob's wishes.
Later he moved to the Flamingo as a Pit Boss and then served as a Clark County alderman. Sedway was head of the United Jewish Appeal in Las Vegas and worked on the board of directors of the Clark County Library.


Benjamin Siegel (February 28, 2023 – June 20, 2023)
"Bugsy" Siegel was born in Brooklyn, New York and fell into a bad crowd as soon as he was out of the house as a teenager. He met Meyer Lansky, and together they stole cars, sold bootleg liquor, and moved to heavier crime as their gang became known as Murder Incorporated. He was also a friend of Al Capone, who moved to Chicago only to beat a murder rap.


Siegel was a killer who took jobs all over the country and represented the Trans-America race wire on the west coast. Good looking and charismatic, Siegel made inroads in Hollywood, took screen tests, and strong-armed loans from movie moguls that he never paid back before turning his attention to Las Vegas in the early 1940s.
The first major clubs owned by Siegel (and the Mob) were the Las Vegas Club and the El Cortez. The FBI had a tap on the phone in what became known as the "Boiler Room" at the Las Vegas Club. They learned about his takeover of William Wilkerson's construction of a new casino tentatively named the Flamingo in early 1946 but didn't stop the project.
Eventually, Siegel was bribing councilmen, building inspectors, and local politicians to get "his" new casino finished in time for a New Year's Eve opening. With girlfriend Virginia Hill providing glitzy interior decorating advice (and likely skimming cash she placed in a Swiss bank account), the Flamingo opened as a very fancy casino with rugs, air conditioning, and paintings on the walls. It lost money.
The fact that the hotel rooms were unfinished didn't help, and the massive cost of the project ballooned from $2.5 million of Mob-invested money to nearly $5 million in total costs. Lucky Luciano wasn't impressed.
Although first agreeing to give Siegel more time to turn the club around, the second meeting of Mob bosses held in Cuba brought a death sentence. While sitting in Virginia Hill's living room, rifle fire filled the air June 20, 1947, and left Siegel with five bullet wounds. His face, nose, and chest were hit and an eyeball was found 20-feet away under the piano. For a week, nobody claimed his body.
Daily papers across the nation carried a photo of Siegel lying dead on a rug. Major Las Vegas publicity had started, and with Siegel gone, Gus Greenbaum, Davie Berman, and Moe Sedway took control of the Flamingo. It was a major hit.
Anthony John Spilotro (May 19, 2023 – June 14, 2023)
Tony "The Ant" Spilotro, was born and raised in Chicago, Illinois. He was a petty thief until forming a gang of tough guys and enforcing his own justice, such as forcing a man's head into a vice and turning the handle to squeeze his skull until he got the information he wanted.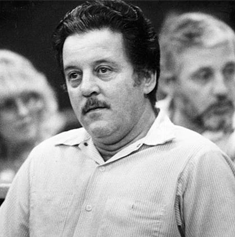 He became a made man in 1963 after handling the 1962 "M&M Murders" of James Miraglia and Billy McCarthy as payback for hitting a protected neighborhood. He worked his way up the food chain until replacing Marshall Caifano as Las Vegas enforcer of casino skim 1970. Spilotro worked directly with "Lefty" Rosenthal, and their characters were immortalized in the Hollywood film Casino.
Restless and greedy, Spilotro formed a burglary squad in Las Vegas that was dubbed "The Hole in the Wall Gang." Chicago Outfit bosses were less than happy about his extracurricular activity, including an affair with Rosenthal's wife, Geri.
Amazingly, things got worse, when Spilotro was charged with ordering the murder of Sherwin Lisner and then Frank Cullotta, who handled the first murder. The FBI suspected he was involved in 22 murders, and finally, the Chicago bosses agreed it was time to end things.
In 1986, Tony and his brother Michael were lured to and beaten inside a Bensenville, Illinois basement. Afterward, their bodies were transported to a farm in Enos, Indiana where they were buried. By that time, Las Vegas had moved on to corporate ownership of most casinos, and the skim of profits by organized crime families was over.
Antony Cornero Stralla (August 18, 2022 – July 31, 2023)
Cornero was born in Lequio Tanaro, Piedmont, Italy. He ran a fleet of ships in California importing booze from Mexico during Prohibition and earned the nickname "Admiral" and also ran gambling ships that anchored three-miles off the shore of Southern California. His exploits in Las Vegas were less successful.
The Meadows - Opened in 1931 as a swanky nightclub with a casino and motel just beyond the downtown area in Las Vegas. The casino was profitable enough to get the attention of Mob bosses Lucky Luciano and Frank Costello in New York. They sent Meyer Lansky to Vegas to demand their cut of the cash, but Cornero refused.
A week later the motel was torched. Cornero hightailed it back to California and didn't return for 15 years. In the interim, a drug deal gone bad left him with four bullets in his gut. He lived.
The SS Rex – Opened in 1946 inside the Apache Hotel downtown. Cornero bought the final vote he needed from the city council and opened the club, but his neighbors (the Mob) downtown demanded a new vote. This time his license was denied. Cornero took another long vacation in California.
The Stardust – Opened in 1958, but not until after Cornero was out of the picture. The Stardust was built on 40-acres of land he bought across from the Desert Inn. Las Vegas history repeated itself when Cornero, like Wilbur Clark and "Bugsy" Siegel before him, ran short of money. Moe Dalitz stepped in to keep construction going.
When Tony's gaming license was denied he replied, "I'll get a license or be carried out feet first." Shortly after that while shooting craps at the Desert Inn, Cornero got into a long and loud argument with Moe Dalitz and what happened next left witnesses frightened, but quiet.


A scantily clad waitress brought Cornero a drink and stood nearby. Cornero swallowed his shot of whiskey, shot the dice once, and then grabbed the railing of the craps game like a fighter trying to hold himself up on the ropes.
Then, he collapsed to the floor. The cocktail server took the glass back to the bar to be washed.
Tony died on the spot. Nobody attempted to help him. There was no autopsy. His body was sent to Beverly Hills where he was buried.
Meanwhile, the Stardust construction was propped-up with another $1.25 million loan from Moe Dalitz and his United Hotels Corporation.
Later, Tony Accardo, the boss of Chicago, kicked in a similar amount.
When the property finally opened, it was the largest in the world with 1,000 rooms. It was a mainstay for Mob skim, and its story from the 1970s was featured in the movie Casino.