Las Vegas is the most amazing, energetic city in the world with a 24-hour lifestyle that suits locals and visitors alike. The City that Never Sleeps has nearly 700,000 residents, and many people work graveyard hours to keep retail and service industries (including 75 casinos) open 24/7.
The town is situated in Clark County, an area of more than 8,000 square miles, 169 of which are water.  Along the country's southeastern boundary, the Colorado rushes past on its way to Hoover Dam, forming Lake Mead, the largest reservoir in the United States. The dam serves the states of Arizona, California, and Nevada with water for nearly 20 million people, as well as hydroelectric power for the same states.
Lake Mead is nearly 112 miles long when the lake is full and 532 feet at its greatest depth. The reservoir offers coves, harbors and 750 miles of shoreline. When filled to the rim, the lake boasts 250 square miles of surface area and 26 million acre-feet of water.
To the northwest of Las Vegas, Mount Charleston rises 11,918 feet above the valley floor and offers a cool, year-round getaway from the summer's heat, which often soars to 115 degrees. Charleston Peak offers hiking, camping sites, and more than 150 picnic areas. The mountain is snow-capped much of the year and offers light skiing.
Tourism
Las Vegas and Clark County are major tourist destinations, with more than 150,000 hotel rooms. The Las Vegas Strip, which grew during the 1940s and 1950s to become one of the Wonders of the World, isn't situated in the city of Las Vegas.
The Strip along Las Vegas Boulevard offers the biggest casinos in the world from Mandalay Bay on the southern end to the Stratosphere on the north point. This section of the gaming capital is technically part of unincorporated Paradise, not Las Vegas, but few people know, and fewer care. It's all Las Vegas, and it's all good.
Although Las Vegas offers many outdoor amenities including sporting events, a dozen golf courses, and NASCAR, casinos are still the city's number one draw. According to the Las Vegas Convention and Visitors Authority, more than 42 million people visited last year, 15% of which were attending one of  22,000 conventions held annually, and the hotels boasted a 91% occupancy rate. Of those, 27% were first-time visitors, so more and more people are still coming to play each year.


And, visitors arrive in Las Vegas with money to burn. Last year, Clark County had total gaming revenues of $9.7 billion, with The Strip accounting for $6.4 billion of the total. Casinos like Bellagio, Wynn, Mirage, and MGM are mammoth and do millions of dollars in revenue each day. For example, the MGM Grand Las Vegas has 5,124 rooms and 171,000 square feet of gaming space. The 140 table games include blackjack, craps, roulette, Three-Card-Poker, Pai Gow Poker, Baccarat and much more. There are 2,500 slot machines on the casino floor.
Large casinos have also sprouted along many streets rolling away from The Strip, such as Flamingo Road, which stretches north towards the Rio and Orleans resorts.Although the hotels along these tentacles stay full, the casinos make an effort to cater to locals, especially those in the Station's group such as Texas Station and Boulder Station.
In the Downtown quarter, 19 casinos hunker-down along Fremont Street and last year the casinos combined for over half-a-billion dollars in gaming revenue. Once filled with tiny casinos like the Golden Goose, Sassy Sally's, Bird Cage, Pioneer, and Boulder Club, the area had no way to expand, and revenues dropped during the 1990s.
Casinos owners lobbied the city to allow changes, including stopping traffic along the westernmost five blocks which had been known as "Glitter Gulch." Their efforts were rewarded with enthusiastic input from the City Council, and soon Downtown became the FSE or Fremont Street Experience.
Today, the FSE pedestrian mall is a major attraction with vending, drinking (lots), free concerts, and a whole subculture of exotically-dressed entertainers and locals. The FSE has grown to be an adult-themed extravaganza with an overhead canopy that runs along the heights of Fremont Street what lights up continuously with pictures, blazing jets, bright colors, and music.
The LED ceiling display cost $17 million dollars and holds more than 12 million lamps. It's truly a sight to see and a sound to behold as amazing images rush past and 550,000 watts of amplification blast from 220 speakers.
Employment
Although most people come to Las Vegas to play, the town also offers hundreds of different jobs, many at entry-level. is Clark County's largest employer with over 35,000 employees, but several companies' in Las Vegas proper employ more than 5,000 workers each. These include Aria Resort and Casino, Bellagio, Caesars Palace, Mandalay Bay Resort and Casino, MGM Grand Las Vegas, and Wynn Las Vegas. Also in this hiring group are the University of Nevada, Las Vegas and the Las Vegas Metropolitan Police Department.

UNLV was founded in the 1950's as an extension of University of Nevada, Reno and had its first graduation ceremony when students finished their degrees in 1964. Since then, the campus has grown to a sprawling 332 acres in Paradise, Nevada, about two miles from The Strip. UNLV offers the only dental school and the only law school in the state.
Today there are 29,500 students enrolled, with an academic staff of 1,000. While UNR up north offers more intense gaming studies, UNLV offers the William F. Harrah College of Hotel Administration, one of the top hospitality programs in the US.
For sports, the Thomas & Mack Center originally housed just UNLV men's basketball games, but now offers Lady Rebel games, motocross, concerts, NBA Summer League games and the wildly popular PBR World Finals Rodeo.
Other major sporting events in Las Vegas include the Las Vegas Bowl, a college bowl game featuring Pac-12 and Mountain West Conference teams, and many championship boxing events. Notable bouts held in Las Vegas, often at clubs on The Strip (as with MMA Events) include Larry Holmes vs. Muhammad Ali, Sugar Ray Leonard vs. Thomas Hearns, Julio Cesar Chavez Sr. vs. Hector Camacho Sr., Evander Holyfield vs. Mike Tyson, and Floyd Mayweather vs. Manny Pacquiao.
Major and Minor League Sports
Cashman Field has hosted minor league baseball games since 1988. Currently, the home team is the Las Vegas 51's, a Triple "A" affiliate of the New York Mets and the only professional team playing in the City of Las Vegas. The name is a nod to the mysterious Area 51 where secret US Military flights begin some 125-miles from Las Vegas.
While there have been proposals by the NBA, NFL, and NHL to bring major league teams to the city for years, a major roadblock has been the fear that there will be issues related to sports betting, which is legal in Nevada. Although these fears still exist, it does appear that Las Vegas will have major professional team games starting this year. The Vegas Golden Knights of the National Hockey League is scheduled to begin the 2017-2023 NHL season and play at T-Mobile arena.
Also on tap is a move by the Oakland Raiders to take permanent residence in Las Vegas. NFL owners approved the move, but the Raiders will continue to play at Oakland-Alameda County Coliseum for several years. A new football stadium in Las Vegas is scheduled for completion before the 2020 NFL season.
NASCAR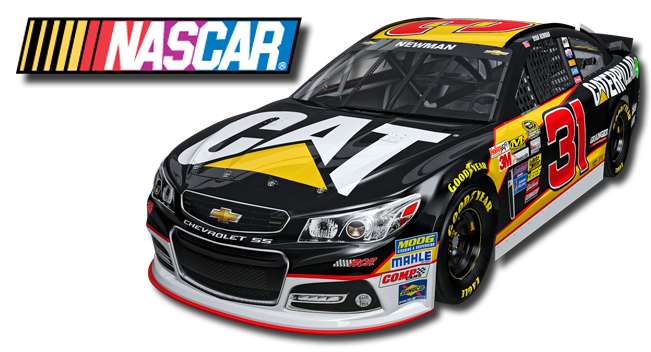 Las Vegas Motor Speedway is located 15 miles northeast of the Las Vegas Strip at 7000 Las Vegas Blvd. North. Opened in 1972; the 1,200-acre racing complex offers multiple tracks and is owned by Speedway Motorsports, Inc. It can accommodate 116,000 fans for major events.\
Those major events include NHRA Mello Yello Drag Racing Series, Toyota NHRA Nationals, Baja 1000 qualifying, NASCAR Xfinity Series, NASCAR Camping World Truck Series Race, Monster Energy NASCAR Cup Series, and NASCAR Xfinity.
No matter what your passion, from sun and fun to gambling and nightlife, to sports and recreation, Las Vegas offers it, 24-hours a day.