Japan Gambling Law Overview
Casino Gambling: Status is Changing
Poker: Illegal
Horse Racing Betting: Legal*
Lottery: Legal*
Football Betting: Legal*
Charitable Giving: Unspecified
Social Gambling: Legal
Online Gambling: Illegal
**Legal through government sanctioned providers only
The season of change is in Japan.
In December of 2016, Parliament passed the that will change the landscape of gambling in the country. Big players like Las Vegas' MGM Resorts International are pressing for a part of the business, as expectations are high.
Yokohama and Osaka, Japan's second- and third-largest cities, are presumed to be the locations for the first casinos. Some of the hopeful government officials expect construction on at least two resorts to be completed before the 2020 Summer Olympics in Tokyo.
The new law allows for casino gambling as long as the gaming floor is part of an entire resort complex.
The resort must include a hotel, international conference hall, and entertainment venues. There won't be any small one-off casinos sprinkled around the area. Operators are subject to a stringent approval process, and only the biggest and the best will come out with a nod of approval.
Before this new and future legislation, Chapter 23 was on the books. It essentially made all forms of gambling illegal, except for those sanctioned by the government. Today's betting opportunities that are on the acceptable list include a national lottery, toto (football lottery), horse racing, boat racing, bicycle racing, and motorcycle racing.
There are 12,000 Pachinko parlors in the country, but there's more of a gray area that accompanies them. The operators are not able to pay out cash prizes, so winners are paid out in tokens. The tokens are exchanged through a different retail operator off premises to get around the provision.
Japan Gambling Stats & Key Info
Age Requirements: 20 years of age or older
Approximate Annual Gambling GDP: 283 billion (US dollars)
Current Number of Commercial Casinos: 0
Number of Poker Rooms: 0
Number of Tribal Casinos: 0
Casino Regulatory Body: National and Local Governments
The Legal Status of Gambling in Japan
While the Integrated Resort Promotion Law will change the landscape of casino gambling in Japan, the laws regarding racing, football betting, and the lottery will remain intact.
There are plenty of gambling opportunities for residents, but they are only legal through government-approved vendors.
The Japan Racing Association provides ten race courses as well as forty-three Off Track Betting facilities and online and phone betting.
The non-JRA tracks are overseen by local governments and also have OTB opportunities, but the biggest bettors tend to stick with the JRA tracks.
The lottery is appealing in Japan, as prizes are tax-free. However, for this type of gaming to be legal, less than 50% of the entire sales can be issued as a prize. 40% goes to local government, 1% to special welfare, 12% to administration costs and staff, and 45% to the winner.
Toto betting is on J-League soccer pools through sanctioned Toto booths in gas stations, convenience shops, and other locations. There are around 6,000 booths throughout Japan, and the betting sheet costs 100 yen per line. Top payouts can go as high as 100 million JPY, and like the lottery, the prizes are tax-free. Results are posted on toto-dream.com.
Boat and bike racing are also on the approved gambling list in Japan and are government-controlled. The governments claim approximately 25% of the take, with the rest going to the winning ticket holders.
On the flip side, there are illegal gambling opportunities throughout the country provided by the Yakuza, Japan's organized crime organization. They are known to run illicit casinos featuring high-stakes Pachinko, Mahjong, and Baccarat, and are unforgiving when it comes to payments due.
Is Online Gambling Legal in Japan?
Online gambling in Japan is not unlike many other areas where, while technically not legally approved.
It's also difficult for the government to get involved in its monitoring. So, many online casinos and sportsbooks do offer betting services to Japanese punters.
The Japan Racing Association does offer some online betting services, but only to registered members who subscribe to the service. There isn't an open betting website available to everyone.
Where Can I Gamble in Japan?
Although there aren't any casinos in Japan, at least not at present, there are numerous betting outlets scattered throughout the country.
There are 12,000 Pachinko parlors, and many of them are located right outside the train stations. The payments will be made to winners via tokens that need to be cashed in away from the premises.
Customers can buy lottery tickets from the various convenience and department stores, and many sales outlets are also positioned near train stations. Some ATMs also allow for lottery ticket sales.
For all of the public races like the boat race, bicycle, and motorcycle, there are different tracks, as well as ticket outlets in the major cities. J-League Soccer Pools (Football Toto) are also purchased through dedicated booths in some obscure locations like electronic stores or car lots.
Off Track Betting is offered for both Japan Racing Association events, as well as the non-JRA tracks. The following are the ten JRA race courses:
Opened: 1933
Address: 1-1 Hiyoshicho, Fuchu, Tokyo 183-0024, Japan
Phone: +81 42-363-3141
Opened: 1990
Address: 1-1-1 Kosaku, Funabashi, Chiba Prefecture 273-0037, Japan
Phone: +81 47-334-2222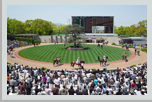 Opened: 1999
Address: 612-8266, Mukaijima Matabee, Fushimi-Ku, Kyoto, Kyoto Prefecture 612-8266, Japan
Website: http://jra.jp/facilities/race/kyoto/index.html
Opened: 1949
Address: Japan, Hyōgo Prefecture, Takarazuka
Phone: +81 798-51-7151
Opened: 1994
Address: Shikita-1225 Magomecho, Toyoake, Aichi Prefecture 470-1132, Japan
Phone: +81 52-623-2001
Opened: 1918
Address: Japan, 960-8114 Fukushima Prefecture, Fukushima, Matsunamicho, 9−23
Phone: +81 24-534-2121
Opened: 1965
Address: 3490 Sasayama, Kita-ku, Niigata, Niigata Prefecture 950-3301, Japan
Phone: +81 25-259-3141
Opened: 1994
Address: 4 Chome-5-1 Kitagata, Kitakyushu, Japan
Phone: +81 93-962-3236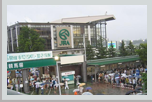 Opened: 1907
Address: Japan, 060-0016 Hokkaido, Sapporo, Chuo
Phone: +81 11-726-0461
Opened: 1896
Address: Japan, 042-8585 Hokkaido, Hakodate
Phone: +81 138-53-1021
History of Japan Gambling Laws
Century-old lottery was discontinued due to government intervention.
First western-style horse racing was offered through the Yokohama Race Club.
Chapter 23 criminal code outlawed casino and other forms of gambling, except for anything specifically noted as governmentally approved.
Japan Racing Association was formed.
Although lotteries had been in existence since the 1600s but then discontinued for nearly one hundred years, the national government lottery was re-launched.
Boat races were introduced to Japan by the United States.
"Boat race" now provided legal pari-mutuel betting to Japanese punters.
Attendance at JRA horse racing events reached an all-time annual high of 14,116,694.
Football Toto Betting was added to list of legal gambling in Japan.
Lottery opened up to international players.
Integrated Resort Promotion Law was passed by Parliament to allow for casino gambling as long as it's part of a resort with a hotel, international conference hall, and entertainment venues.
JRA launched a new system that allows family members of problem gamblers to block their access to online horse betting.
Further Reading on Japan Gambling History and Gambling Law
Winning Pachinko: The Game of Japanese Pinball by Sedensky, Eric
This book is a closer look at Pachinko, the game that's played by over thirty million Japanese and offers more than 12,000 parlors throughout the country. It's an in-depth look at Pachinko that's beneficial for anyone that doesn't live in Japan and isn't well-versed in the intricacies of the game.
Horse Racing in Japan: 2017 e-book by National Association of Racing in Japan
This e-book features the ins and outs of horse racing throughout Japan, including its history and present-day status. This book includes contacts, addresses, and statistics on the racecourses. It also covers the appeal of racing to the Japanese and global betting community.
Japan Gambling FAQ
How does Mahjong factor into the Japanese gambling climate?
Mahjong was brought to Japan in 1924 and became the number one table game in 2010. Even though there are just under 9,000 Mahjong parlors in the country, it's not part of the list of government-sanctioned games that allow for real money gambling. So it's not uncommon for a Mahjong group to rent a table in a parlor for their social game.
Do the non-JRA racecourses provide legal betting opportunities?
Yes. Even though they're not part of the Japan Racing Association, they are run by the local governments on a smaller scale, and they do offer betting, including OTB and telephone wagers. The tracks are not known to be even close to the quality of the JRA tracks, though.
What is the most popular game of chance in Japan?
Pachinko is, by far, the favorite of Japanese bettors. Whereas the lottery provides 845 billion JPY to the GDP, Pachinko accounts for 4% of the entire GDP. Its annual contribution exceeds 4 trillion JPY. There are more than 12,000 Pachinko parlors throughout the country.
In Summary
Things are currently in a state of flux in Japan, with some anticipating the new casino resorts that will most likely be located in Yokohama and Osaka. But others are still skeptical about the 2020 goal of having two or three in place before the Summer Olympics in Tokyo.
More than half of the residents in Japan oppose the plan, so guidelines are still being refined. They have concerns about a casino in their neighborhood, as well as Yakuza intervention.
like the MGM Resorts International, Las Vegas Sands, and Caesars Entertainment are vying to be one of the chosen few, but nothing has been officially determined as yet.
Putting aside the future of gambling in Japan, the present day still offers a combination of government-approved betting opportunities. These include Horse Racing through the Japan Racing Association, J-League Soccer Pools (Toto Football), Boat Race, Motorcycle and Bicycle Racing, and the Lottery.
Pachinko still claims the top spot in Japan's gambling community, but has to implement a workaround where players are only paid in tokens. They then have to cash in the tokens at a broker. Pachinko parlors are restricted from in-house real money wagering.
The same applies to Mahjong, a game that attracts high rollers. Mahjong parlors are all over Japan, but aren't operational for true cash gaming like you'd find in a casino.
While online gambling isn't on the "allowable" list, there isn't formal legislation against it that would invite prosecution.
When casino gambling eventually opens its doors in Yokohama and Osaka, the expectation is that there will be a decline in Pachinko, but sports betting and the lottery will continue to be business as usual.